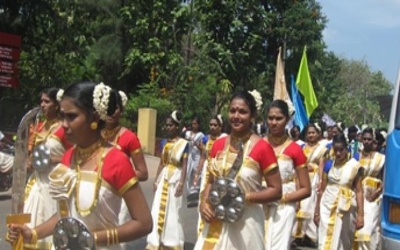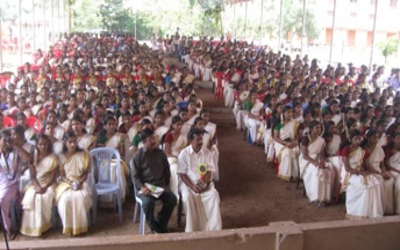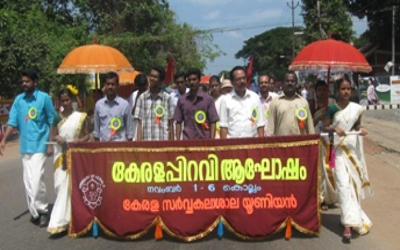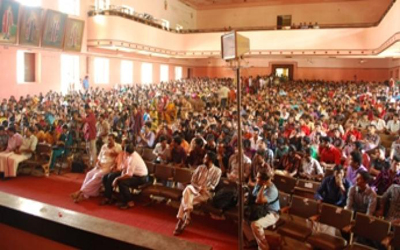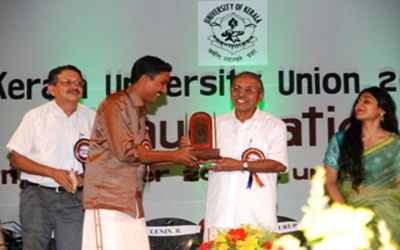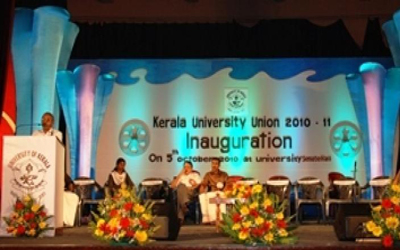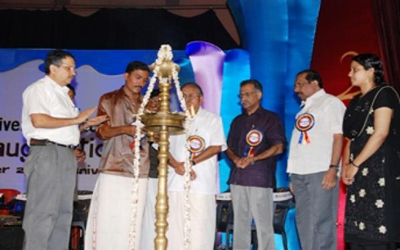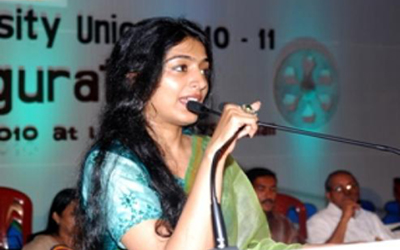 Chairperson
Ashitha S., IIIrd Sem., MBA, Kerala Institute of Co-Operative Management, Neyyardam.
General Secretary
Amal R., IInd, MAHRM, Loyola College of Social Sciences, Sreekariyam.
Vice Chairperson
Remya S. R., IVth Sem, BA English, T. K. M. College of Arts & Science, Kollam
Vice Chairmen
Akhil Raj A., Ist MA Economics, Sanatana Dharma College, Alappuza

Nidhin Sambasivan, IInd MA Political Science, University College, Thiruvananthapuram
Joint Secretaries
Nandhu Raj R., Ist Sem 5 year LLB, Govt. Law College, Thiruvananthapuram.

Akshay Ashok, Ist BA History, BJM Govt. College, Chavara.
Executive Committee
Varun V. : Ist BA Economics, St. Stephens College, Pathanapuram.

Riswan Mohammed : IInd DC English, KNM Govt Arts & Science College, Kanjiramkulam.

San Jose : IInd Yr. BA MMC, St. Xaviers College, Thumba.

Anju Sekhar : BEd., Physical Science, Peet Memorial Training College, Mavelikkara.

Chippy Raj : BEd., Natural Science, St. John's BEd. Training College, Kayamkulam.

Kishore M. G. : IIIrd BA Vedanta, Govt. Sanskrit College, Thiruvananthapuram

Dheeraj A. : Ist Year BSc Mathematics, Govt. College, Nedumangad.

Ragil R. : Govt. College, Attingal

Shini Shaji : IVth Sem, BA Malayalam, Bishop Moore College, Mavelikkara.

Anandu A. : IInd Yr BSc Physics, Shree Vidhyadhiraja College of Arts & Science, Karunagappally

Adersh M. : Ist BSc (Physics) St. Gregorios College, Kottarakkara.

Dipin S. P. : Ist year BA Economics, Govt. Arts College, Thiruvananthapuram

Sreeram R. S. : IInd Semester MBA, DC School of Management and Technology, KINFRA Film and Video Park, Kazhakkoottom.

Ashik M. A. : Ist Year BSc, Computer Science, College of Applied Science, Dhanuvachapuram

Emmanuel Joseph : MBA, Member Sree Narayana Pillai Institute of Management & Technology, Chavara, Kollam.
Accounts Committee
Emmanuel V O : IIIrd BSc Zoology, St. Michel's College, Mayithara, Cherthala.

Shameer A : IIIrd Sem B.Com (Co.Operation), KTCT College of Arts & Science, Kallambalam.

Arun V. : Govt. College, Nedumangad.

Ashkkar S : IInd Sem BA English & Literature, College of Applied Sciences, Perissery.

Abubaker Sidheeqe : IInd Sem, Economics, NSS College, Nilamel
Year of Establishment : 1939
THE UNIVERSITY UNION
The history of Student Unions in the University can be traced back to 1939, when the Travancore University Union was organised, with elected members, 'to promote corporate life among the students in Trivandrum city'. The first President of the Union was P. C. Alexander (who later became the Governor of Maharashtra), a student of History Honours in the Arts College. To accommodate the office of the Union, the Government allotted the Church View Bungalow, near the University. Initially, the Union organised debates in the model of the Oxford University Union, but, as Dr. P. C. Alexander recalls in an article in the University's golden Jubilee Souvenir, 'reverted to our native style with which students felt more at ease'. The University, he wrote, 'did everything possible to build up the status of the President of the Union' and the President 'was invited to all important functions and was given a seat along with VIPs'. The Travancore University Union was formally inaugurated by Sir. Maurice Gwyer, the then Chief Justice of India and Vice Chancellor of Delhi University in 1940-41. Among the eminent figures who served as the President of the Union are T. N. Gopinathan Nair (dramatist and broadcaster) and A. A. Rahim (former Minister of State for External Affairs)
KERALA UNIVERSITY UNION
The Travancore University Union was renamed the Kerala University Union, with the passing of the Kerala University Act of 1957. K. N. Ramachandran Nair (Govt. Engineering College, Trivandrum) was elected the first President of the KUU in 1960. In 1967, it finally led to the reconstitution of the University union in 1969, which ensured membership for all students on the rolls of colleges and teaching Departments, in the Union. The University Union has a General Council, constituted by the elected representatives from affiliated colleges. It is from this Council that the office bearers of the Union are elected. The affairs of the Union are managed by an Executive Committee. An Accounts Committee reviews the Acounts of the Union.In the first election to the reconstituted University Union, held in late 1969, Thalekkunnil Basheer was elected President (later re-designated Chairman). The University Union has, since then, 'served as a forum for the training of student youth as future Legislators, Parliamentrians and minsters'. Besides Shri. Basheer, Dr. A Neelalohithadasan Nadar, Shri. M.M.Hassan, Shri.Suresh Kurup, Shri.Thiruvanchoor Radhakrishnan, Shri. Saratchandra Prasad and Shri. T. J. Anjelose are former University Union Chairmen who later occupied such exalted positions.