Home Departments List

Department of Archaeology
Department of Archaeology (Established in : 1997)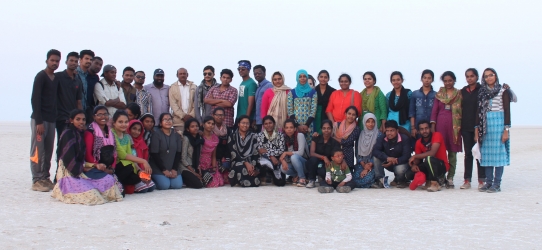 The Department was established in 1997 with an intention to offer post-graduate teaching and research facilities in Archaeology. It was formally inaugurated in 1998 as part of the Diamond Jubilee Year Celebrations of the University of Kerala by the then Hon. Minister for Food Tourism and Law, Govt. of Kerala Shri E. Chandrasekharan Nair with then Vice-Chancellor Dr. N. Babu presiding over the function. The department is currently being headed by Dr. Rajesh S.V.
The Department offers M.A., M.Phil. and Ph.D. programmes. For details of admission to the M.A. and M. Phil. programmes click here. For details of admission to the Ph.D. programme click here.
Click here to view and download online version of Department's journal HERITAGE: Journal of Multidisciplinary Studies in Archaeology
Contact Details:
Department of Archaeology
University of Kerala
Kariavattom Campus, Kariavattom P.O.
Thiruvananthapuram - 695581.
email: archaeologydepartment@gmail.com
Phone: 0471-2308053
---

27th Annual Conference of Indian Art History Congress and International Conference on Asian Art during 13th-16th December 2018
Attachment 1
Published On : 2018-07-31 | Last Updated On : 2018-07-31 12:54:02

---

Download the Catalogue of books in Department library
Attachment 1
Published On : 2017-05-09 | Last Updated On : 2017-05-16 11:05:56

---