Home Departments List

Department of Biochemistry
Department of Biochemistry (Established in : 1970)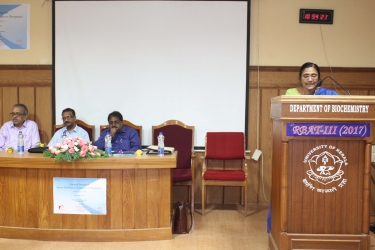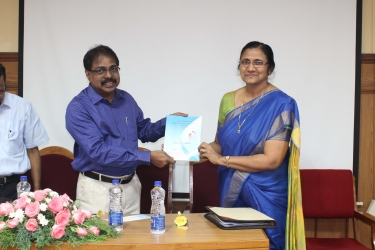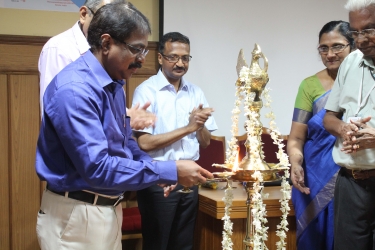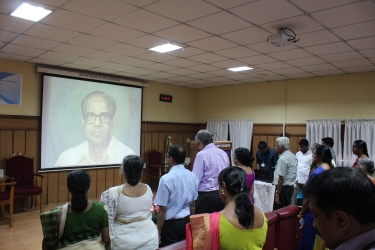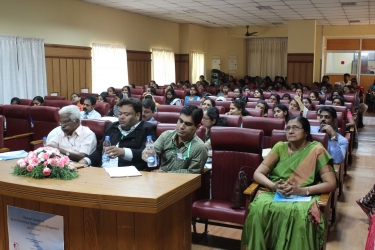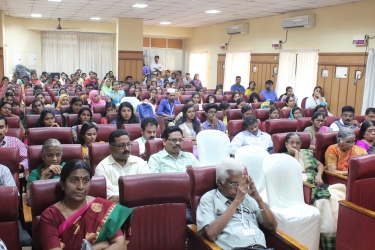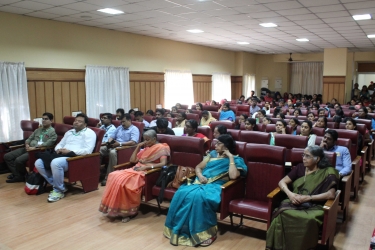 Contact Details :
Department of Biochemistry
University of Kerala
Kariavattom Campus
Thiruvananthapuram 695581
Phone: 0471-2308078
E.mail: biochemistrykariavattom@gmail.com
The Department of Biochemistry was established in the year 1961 as a division of chemistry and established as an independent Department in 1970. The Department has been a champion of excellence in teaching and research since its inception. The department has successfully undertaken several externally funded research programs sponsored by both national and international agencies. Several of these programs have also been carried out in collaboration with various research institutions/laboratories in Indian and abroad. The Department is proud of its distinction as the best performing department of the University in terms of external research funding and research output on several consecutive years. The Department is funded by FIST level I program by DST, Govt. of India. The Department has produced more than 230 Ph.D''s and over 800 publication in leading peer-reviewed scientific journals.
---

National Seminar on "Recent Biochemical Approaches in Therapeutics- III (2017)" was organized in the Department auditorium on 15th - 17th February 2017. RBAT series of seminars is organized by the Department as a biennial event since 2013.
Attachment 1 Attachment 2
Published On : 2017-03-11 | Last Updated On : 2017-03-11 07:14:18

---